HEAVY DUTY 4 Mil Clear Zip Seal Bags Reclosable Top Lock Plastic Jewelry 4Mil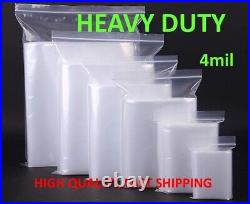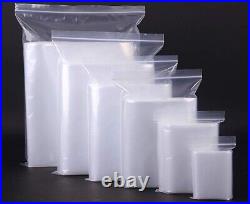 Top Quality Heavy Duty 4-Mil Reclosable Zip Seal Bags. Bag Type : Strong 4 mil Polyethylene Plastic.
Various Bag Sizes : Width x Length Length measures from the closure to bottom of bag. The lip of the bag is not measured. Meets FDA Standards: SAFE FOR FOOD CONTACT, BPA & DEHA FREE Single track zipper locks out dirt and moisture.