Heavy Duty 4 MM Thick A Grade COWHIDE Leather Motorcycle Club Vest BRAID BUCKLE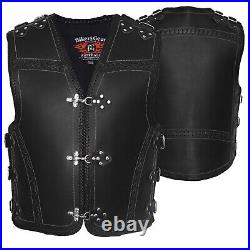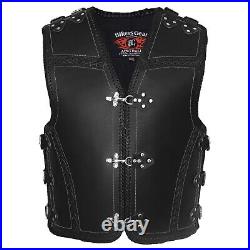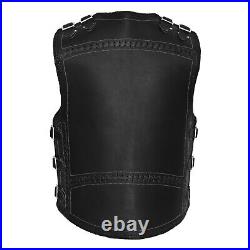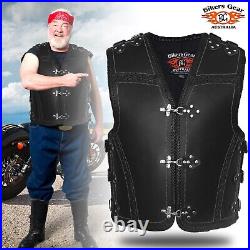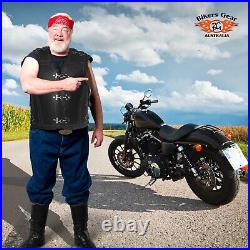 Heavy Duty Buckle Leather Club Vest. 4 MM THICK top grade Cowhide Leather Vest. Fully lined with heavy duty denim cotton.
Beautifully TRIPLE HAND Braided Edges around vest. Side Buckle for size adjustment. Shoulder Buckle for size adjustment. 3 Metal Clasps or leather buckle (please select option at check out).
1 PIECE BACK IDEAL TO STITCH YOUR CLUB PATCHES. SIZE S, M, L, XL, 2XL, 3XL, 4xl, 5xl.
Please see the details below for things to avoid ensuring your return will be accepted. When returning boots please ensure you do not stand on sharp objects or damage / mark the boots sole, do not ride with them as your return may not be accepted. Remember if your boots do not fit properly or feel comfortable on your floor at home, they will feel exactly the same on the bike. For Women purchasing helmets we ask they your please remove your makeup prior to trying the fitment. Your makeup will stain the cheek pads and in some cases your return may not be accepted.
Please make sure that all returning clothing items are from marks, stains, dog or cat hair and rips as they may not be accepted for return if received damaged (unless faulty). When checking any spares parts please use due diligence in checking correct fitment before removing them from the packaging. Items like chains will be accepted for a return once they have been removed from their clear plastic package.
It is recommended to you check the new item to the old item prior to removing it from the manufacturers packaging. We do understand that in some cases this will be unavoidable.