Pepper Grinder Homnoble Professional Grade Pepper Grinder Heavy Duty Pepper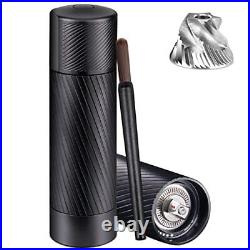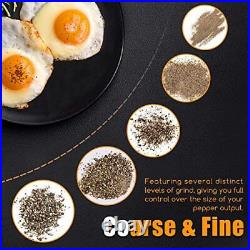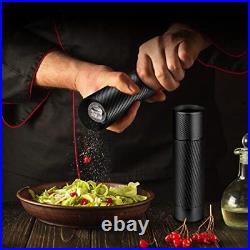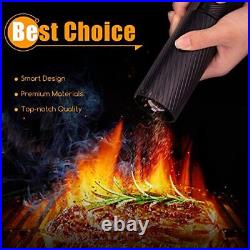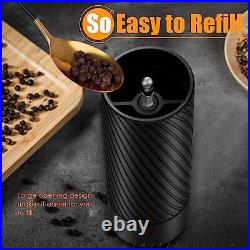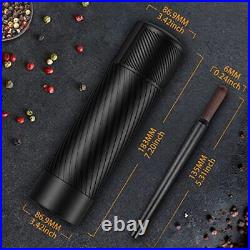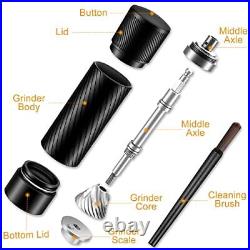 PROFESSICIAL APPEARANCE: The outer shell of the pepper grinder is designed with premium quality aluminum alloy, rugged and stylish. Sleek design and some form of non-slip grip are perfectly fit the professional environment of a restaurant, making you feel comfortable in your hand and helping for kitchen use, and will help to enhance the overall look of the kitchen. DURABLE&LONG-LASTING: The pepper grinder is 5cm (1.96 inch) in diameter, easy to fill. Equipped with stainless steel grinder burr(HRC 55-58 hardness)ensures cut peppers quickly and consistently. This durable construction ensures that our pepper grinder will be a reliable and long-lasting addition to any kitchen. FAST&EFFICIENT: Our pepper mill can comfortably fit a decent scoop of peppercorns (approximately 45 grams) and offers a consistent, reliable grind, especially useful in a busy restaurant environment where chefs need to season many dishes quickly.
The pepper grinder equipped with a tight seal on its bottom inner chamber, helping keep peppercorns fresh and dust-free. ADJUSTABLE SETTINGS & SPECIAL DESIGN: It is capable of multiple grinding levels with clear markings on it, the markings is etched, not painted, giving you full control over the size of your pepper output. Designed with a button on the top of the cap. Just pressing it gently to easily remove the cap, avoiding the trouble of rotation. WIDELY USE: The pepper grinder keeps pepper dry and fresh, adds to the overall aesthetic, and limits pepper mess, both on your counter and wherever else you may take it- parties, picnics, other gatherings.
We try our best to ensure 100% satisfaction of all customers.