Professional Grade Heavy Duty Mill Pepper Grinder Gift Set with Refillable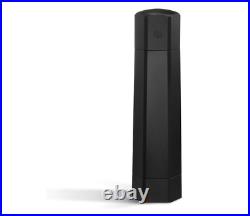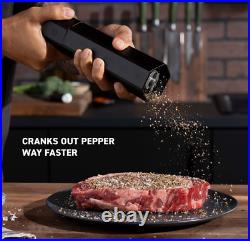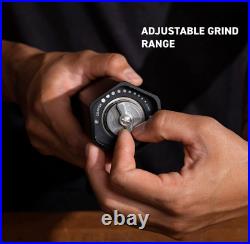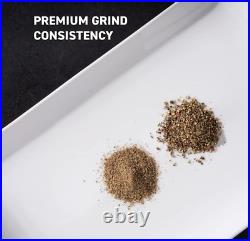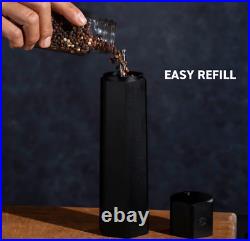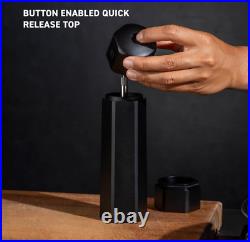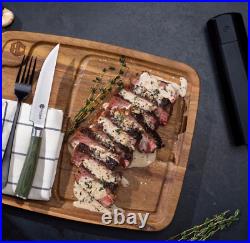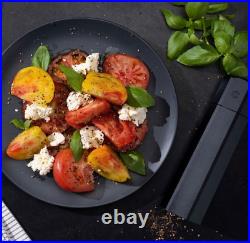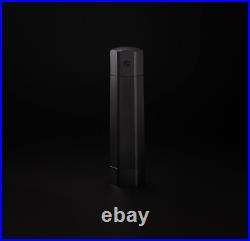 Professional Grade Heavy Duty Mill Pepper Grinder Gift Set - with Refillable, Black Aluminum Mono-Chrome Pepper Mill with Adjustable Coarseness. THE POWERHOUSE OF PEPPER MILLS: Stop the never-ending slog. Introducing HexClad's powerful pepper mill.
Built to last a lifetime and expertly constructed to produce pepper like never before: quickly, consistently, and perfectly. The burr grinder design replicates the best coffee grinders with an adjustable grind range. Calibrated for premium consistency, HexClad's mill grinder lets you enjoy the superior flavor profile that only freshly ground pepper can provide. With its mode of selecting between coarse granules and ultra-fine powder, the ideal grind size may be achieved for everything from sauces and stocks to seared meats, rubs, and salads.
This grinder features a no-mess bottom cap that keeps your table and countertop free of pepper residue. The grinder has a heavy-duty solid milled aluminum body with a sleek, hexagonal, and monochromatic design in classic black. To ensure the quality and lifespan of your grinder, avoid salt and other corrosive or acidic substances not intended for use.